Why Choose Metro Combined as Your Logistics Partner?
October 18, 2022
If you are looking to start or expand an ecommerce enterprise, it is going to be a long and grueling journey to figure out the complex web that is logistics and how it is necessary in ensuring that the modern supply chain runs smoothly. Though this is a laborious process, you do not have to do it alone as finding the right logistics partner and logistics solutions can help make any business that relies on ecommerce and large scale shipping more efficient. Fortunately, you have come to the right place. Metro Combined offers some of the best logistics services in the Philippines so you can rest assured knowing that our team will have your back regardless of what you need.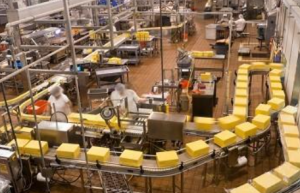 Contract Logistics
This involves outsourcing distribution and fulfillment to a third party company. This type of logistics service is a blend between traditional logistics and supply chain management. These days, logistics is no longer confined to the mere transportation of goods, it has evolved into a more complex endeavor that requires complex solutions in order to make sure that different aspects of the supply chain can run smoothly.
Warehousing
Metro Combined Logistics Solutions offers a wide range of tailor-made warehouses with proper ambient and climate controlled environments in order to facilitate the efficient the handling and processing of assorted goods.
Records Management
Naturally, processing and transporting goods involve many processes that require a voluminous amount of paperwork and records. Managing this can become quite tedious. Fortunately, Metro Combined Logistics Solutions offers systematic filing and destruction that allows for improved document management and security, efficient retrieval, and assistance with destruction related to government regulation, thereby allowing you to free up valuable time and office space.
Business Solutions
In today's ever evolving economy, keeping up with trends, and the demands of the consumer is key to ensuring the success and continued stability of your business. With Metro Combined as your logistics partner, you have at your disposal, the latest and greatest logistics solutions customized to fit your needs.
Trucking Services
 Our trucking services here at Metro Combined offer a flexible logistics partner with extensive experience with both local international transport of a wide variety of goods including:
2 Fast Moving Consumer Goods (FMCG)
3 Textiles
4 Electronics
5 Oil and gas
6 Mining
7 Beauty and Health care,
8 Cold chain goods
9 Events and Media Management
Value Added Services
On top of the aforementioned services, Metro combined also offers its clients extra logistics services which have been tailor-made to suit any additional needs. Metro Combined Logistics Solutions also offers Multi Packing Services, Project 
Based Staffing Services, Events Logistics, and many more.
Contact Us Now for more details