Qualities of a Great Logistics Provider in the Philippines
December 27, 2022
In a world where speed and efficiency is king, and in a country as geographically diverse as the Philippines, a great logistics provider can make or break the success of a business. So whether you're a veteran business owner with a chaotic schedule, or even someone who's just starting and doesn't know where to look, this article can help you identify the top qualities to look for in a great logistics provider in the Philippines.

Transparency and Responsiveness
Honesty is the best policy in any relationship and good communication is key to long term success. The same is true for a logistics services provider. A good logistics partner should always keep you informed throughout the process, from packing and sorting, to delivery and when it ultimately reaches its final destination. Additionally, they should also be ready and willing to address any of your questions and concerns before during and after the process.
Always Puts Safety First
Logistics providers especially in the Philippines should definitely put safety above all else. Not just the safety of the shipment, but also the safety of their workforce as well. Knowing that the Philippines is home to some pretty dangerous terrain and erratic weather patterns, logistics providers should have standard operating procedures and comprehensive training to ensure that the item and delivery personnel get to where they need to go in one piece.
Strong Ethics
In line with putting safety first, a good logistics services provider should always endeavor to do right by not only their customers, but their employees as well. This includes business practices that abide by Philippine law and that ensure the wellbeing of those who work for that company. A strong moral code and Consistency and transparency with regards to pricing.
Detail Oriented and Efficient
Logistics is an industry where time is of the essence, so a good logistics services provider should have systems and protocols in place to make sure the process goes smoothly. And quality control should be such that no detail is neglected regardless of the size and value of the shipment.

Versatility
This is what separates a good logistics provider from a great one. The Philippines as stated earlier is a country that is geographically diverse. Thus, a great logistics services provider should be able to provide services to ship goods through land, sea, and air. Additionally, a good provider should have services that scale to any size of business.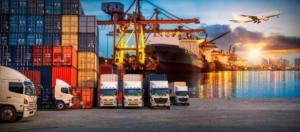 The Bottom Line
A great logistics partner can help you free up precious time in your schedule by assuming the burden of shipping your products to your consumers. Fortunately Metro Combined Logistics Solutions possesses all of these qualities above, get in touch with us today and learn more!