Important Things You Need to Know About When Searching for a Logistic Partner
October 17, 2022
The modern world's economy relies heavily on efficient supply chains, in order to transport goods over vast distances in a timely fashion, especially in an archipelago where different places are often separated by vast stretches of ocean, dense forest, and mountainous terrain such as the Philippines. Finding the logistics services and logistic solutions that suit your business' needs is key to maximizing time and achieving profits. Speaking of logistic solutions, this article will tell you the most important things you need to know about freight forwarding.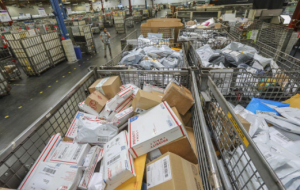 What is Freight Forwarding?
Freight forwarding is one of the most widely used logistic solutions. In the simplest terms, freight forwarding is the shipment of goods from one place to another whether it be by land, sea, or air.
What Does a Freight Forwarder Do?
In general, a freight forwarder's purpose is to assist you throughout the processes involved in the domestic or international transit of goods. Freight forwarders act as the proverbial middle-man between the shipper, and the transport service in order to negotiate the most efficient and economical route.
Additionally, should you avail the services of a freight forwarder as a logistic partner, you can expect them to be a jack of all trades with logistic solutions that suite every aspect of the modern supply chain, including but not limited to:


1 Customs Clearance
2 International export and import documentation
3 Insurance
4 Packing
5 Storage
6 Inventory management
How Can a Freight Forwarder Benefit Your Business?
Having a logistic partner such as a freight forwarder, providing you with expertise and logistic solutions will no doubt save you more time and money in the long run. And, compared to navigating the process of shipping goods alone, having a logistic partner by your side ensures that your package will get to its destination in a timely manner and in good condition.
Why Choose Metro Combined Logistics Solutions?
Metro Combined Logistics Solutions Inc. is one of the top providers of logistics services in the Philippines.  We offer a wide variety of quality and innovative yet affordable logistic solutions. So what are you waiting for? Call us now and have a logistic partner by your side today!
Contact Us Now for more details