Your Guide to Sea Freight Services
March 1, 2021
Being a businessman doesn't end in production, warehousing, and inventory records. There are many factors to be considered and looking for the best logistic solutions is one of them. In the Philippines, logistic companies offer different cargo transportation services by air, land, and sea. Today, we're going to tackle sea freight services – a popular choice for owners of large-scale industries.
What is sea freight?
Sea freight is one of the top logistic solutions in the Philippines. The whole process includes packing items into containers to be loaded onto a carrier ship. A typical ship can carry around 18,000 containers. It best suits businesses that require transportation of high quantities over long distances.
How does it work?
Availing of third-party logistics (3PL) such as sea freight means outsourcing operational logistics from warehousing to inventory to delivery. Once a business engages with a sea logistics solutions provider in the Philippines, the company will collect all your packages, fill-up necessary records, and transport them safely and legally. Not only it's cost-effective (as it's a lot cheaper than air freight), but also hassle-free because business owners don't have to worry about the customs, paper works, and other requirements. It's that simple with a reliable sea freight service!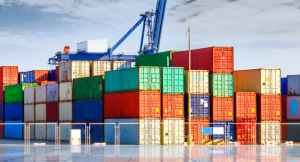 What are the different types of sea freight services?
Full Container Load (FCL) – purchasing one or more full containers to send on a carrier ship.
Less Than Container Load (LCL) – purchasing a part of a container wherein your products share spaces with other items/contents; allowing cost-sharing of transportation services.
Roll-On/Roll-Off (RORO) – purchasing a space for your vehicle that carries all your products. The vehicle drives onto the ship and then drives off once the desired destination is reached.
Dry Bulk Shipping – used for specific items wherein products are not placed inside a container and deposited into the hold of the ship instead.
What are the benefits of choosing sea freight?
Among logistic solutions in the Philippines, sea freight is considered the most cost-effective especially when transporting large quantities of oversized, heavy, and bulky products across long distances. It is also highly convenient as packages are collected, stored, and delivered with ease – all of these while complying with legal requirements and passing the customs. Moreover, carrier ships provide the most carbon-efficient mode of transportation by producing fewer grams of exhaust gas emissions for each ton of cargo transported compared to other shipment methods. It's an environmental-friendly choice!
Considering sea freight for your next product shipment? Contact a reliable logistic solutions company in the Philippines today!